The Ponseti Method Without Modification
.
---
NoSurgery4Clubfoot is dedicated to providing information for parents about the Ponseti Method for correcting clubfoot with an emphasis on no modification or deviations from Dr. Ignacio V. Ponseti's highly successful methods. When the Ponseti Method is followed to a "T", the long term non-surgical success rate can be as high as 97%,
If the supposed Ponseti Method isn't working, it's not the Method, it's the caregiver. The Ponseti Method is able to initially correct every clubfoot. In the right hands, EVERY clubfoot can be corrected. If your doctor says it can't be corrected without surgery, find another doctor who has the skills to correct it. In the right hands, all clubfeet can be corrected, you just need to find the right hands (doctor OR physiotherapist usually depending on location). There are no examples either in the medical literature, nor in anecdotal evidence, of any clubfeet could not be initially corrected without surgery. This is why we will always recommend seeing the most skilled doctors when a local doctor can not correct the feet properly.
Some feet will relapse. This can be treated with recasting many times, and if needed after the age of 3-4 or even older (some doctors wait till after 6 or 7 years old), a minorly invasive surgery that moves the Anterior Tibialis tendon from the inside of the foot to the outside so that it will stop pulling in. This surgery involves no joints, yay! A small amount of feet will need this surgery.

---
Red Flags
.
---
These conditions might indicate that your doctor is modifying the Ponseti Method. You may not be able to make your doctor practice an un-modified Ponseti Method, but you can often find a doctor who doesn't modify the Method.
The following are red flags that the doctor or caregiver is not following the method properly, and the result could be that your child's feet are damaged instead of corrected. Red flags like these are all very good reasons to seek out a second opinion from a qualified Ponseti Method practitioner.
–

Fiberglass "soft" casts

–

Slipping casts, any. Plaster can slip as easily as fiberglass. Slipped casts indicate improper casting and should not be ignored. More than single slipped cast is a serious problem and indicates that the person applying the cast does not have the skills necessary to correct clubfeet.

–

Casts not bent at least 90 degrees at the knee. It is ok (and actually better) to do 100 degrees as well. 90 degrees means an L shape, or a right angle.

–

Casts that do not allow the toes (all 10) to be free and mobile outside of the cast. The toes should not be squished or bent or molded inside the cast and they should be flat. Not rounded or squashed in any way. Casts that do not allow the toes to be free and outside of the cast often will cause the toes to become curled, and they are very difficult to know if the cast has slipped. <>br</>Always mark your baby's toes with a pen at the edge of every cast and take pictures of the cast right after it is applied to compare with a suspected slipped cast.

–

Casts that make the toes or upper leg swell beyond the confines of the cast

–

Casts with odd placed "thumb-prints" above the ankle. Knee "thumbprints" to stop slipping are suspect.

–

Casts not following the Ponseti casting guidelines for the first cast. First casting position often is skipped. This is a modification of the Method. The Cavus part of clubfoot must be corrected first.
---
Exploring Bracing Adherence in Ponseti Treatment of Clubfoot: A Comparative Study of Factors and Outcomes in Uganda - 2023 Jul - Marieke Dreise, Catherine Elkins, Moses Fisha Muhumuza, Henry Musoke, Tracey Smythe, Javier Abián-Vicén
Using the modified Ponseti method to treat complex clubfoot: Early results - January 2021 - Bozkurt C, Sarıkaya B, Sipahioğlu S, Altay MA, Çetin BV
Synthetic Cast Material Versus Plaster of Paris for the Treatment of Idiopathic Clubfoot by the Ponseti Protocol: A Comparative Analysis of 136 Feet - March 2021 - Sergio Monforte, Flavia Alberghina, Matteo Paonessa, Federico Canavese, Antonio Andreacchio
Prospective, Randomized Ponseti Treatment for Clubfoot: Orthopaedic Surgeons Versus Physical Therapists - November 2022 - Stephanie N. Chen, Tyler D. Ragsdale, Leslie N. Rhodes, Lindsey L. Locke, Alice Moisan, Derek M. Kelly
Complex Clubfoot Treatment With Ponseti Method: A Latin American Multicentric Study - November 2019 - Victoria Allende, Miguel Paz, Sergio Sanchez, Lucas Lanfranchi, Armando Torres-Gomez, Erika Arana, Mónica P. Nogueira, Julio Javier Masquijo
The Effectiveness of Serial Casting in the Treatment of Recurrent Equinovarus in Children With Arthrogryposis - December 2022 - Church, Chris MPT; Bourantas, Christina BA; Butler, Stephanie DPT; Salazar-Torres, Jose J PhD; Henley, John PhD; Donohoe, Maureen PT, DPT; Miller, Freeman MD; Nichols, L. Reid Boyce MD
A Prospective, Median 15-Year Comparison of Ponseti Casting and Surgical Treatment of Clubfoot September 2021 - James A.F. Recordon, Matthew A. Halanski, Mark Boocock, Peter J. McNair, Ngaire S. Stott, Haemish A. Crawford
Concomitant Talocalcaneal Coalition as a Risk Factor for Early Relapse Following Ponseti Treatment of Idiopathic Clubfoot September 2021 - Mudit Shah, Isaac Rhee, Seung Kyu Lee, Mohammed Salman Alhassan, Kim hyun woo
Relapse Pattern in Club Foot Treated with Ponseti Technique -A Prospective Observational Study from Kerala, India April 2021 - Raju Karuppal, Jacob Mathew
Prognostic factors for recurrent idiopathic clubfoot deformity: a systematic literature review and meta-analysis October 2021 - Heleen van Schelven, Sophie Moerman, Marieke Van Der Steen, Arnold T Besselaar, Christian Greve
Impact of COVID-19 pandemic on clubfoot program at tertiary care institute November 2021 - Suresh Chand, Danish Khan, Syed Faisal Afaque, Vikas Verma, Najmul Huda, Ajai Singh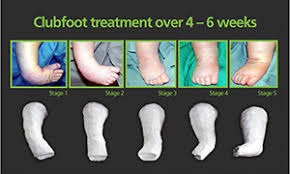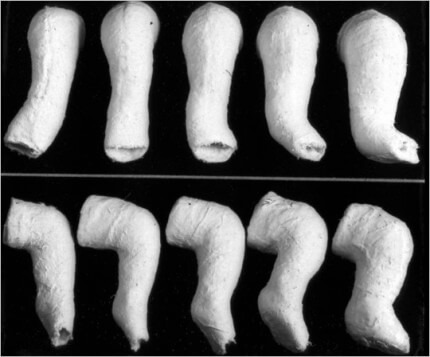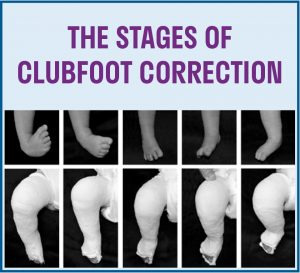 ---
Ponseti Clubfoot Treatment Worldwide Documentary
.
---
Released June 3, 2021, this documentary will help you understand the Ponseti Method for treating clubfoot without surgery.
Dr. Matthew Dobbs and Dre
Dre's parents (Pittsburgh, Pennsylvania) learned about his left clubfoot diagnosis following a 20-week ultrasound. After careful research, they made the decision to travel to seek treatment from world-renowned Dr. Matthew Dobbs, Director of the Dobbs Clubfoot Center and Orthopedic Surgeon at Paley Institute, West Palm Beach, Florida. Dre's Clubfoot Journey video presents an inside look at the Ponseti Method of treatment performed by Dr. Dobbs and aims to provide insight to families regarding the gold standard of treatment for clubfoot.